Strange Lines, Pointe Aux Trembles, Canada
These shots were taken by Micael at the Tricentenaire Cemetery in Pointe Aux Trembles, Canada.(Thank you Micael!)
Micael used a Fijifilm Digital Fine Pix camera with flash and these pics were taken around 3 Am in the morning in pitch darkness. What baffles Micael the most is these moving lines. Woundering how can they be moving and cross these distances when the camera only take a fraction of a second to snap a picture ? Micael has never seen anything like these things before and she's no newbie in taking pics.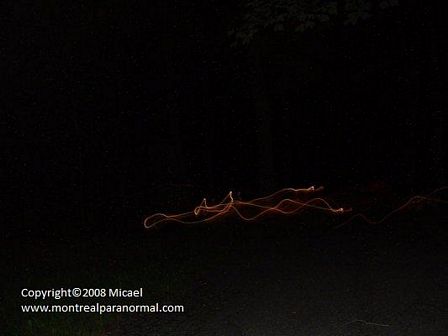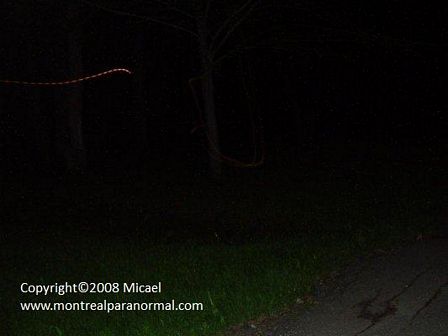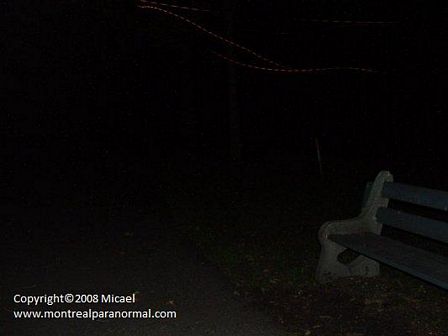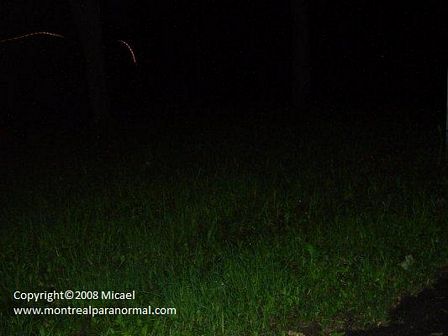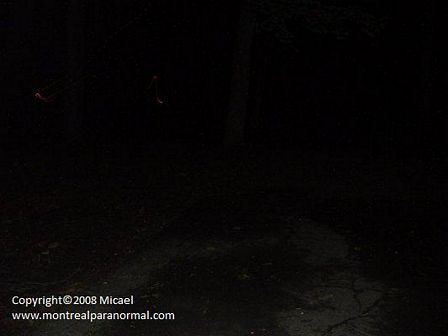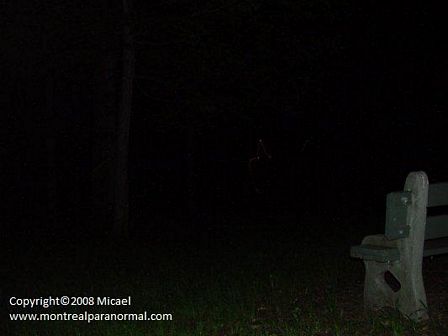 This page can be translated to other languages using Google Translate Bar below
CONTRIBUTIONS to this site are always welcome. Please email Patrick Zakhm regarding that, Thank you.
MPI investigations & photographs
Australia
Belgium
Canada
Egypt
France
Germany
Hong Kong
Lebanon
Madagascar (island)
Switzerland
United Kingdom
United Arab Emirates(UAE)
United States Of America
Hawaii
Submitted photographs
Canada
France
Lebanon
United Kingdom
United States Of America
To submit photographs for this site, email .